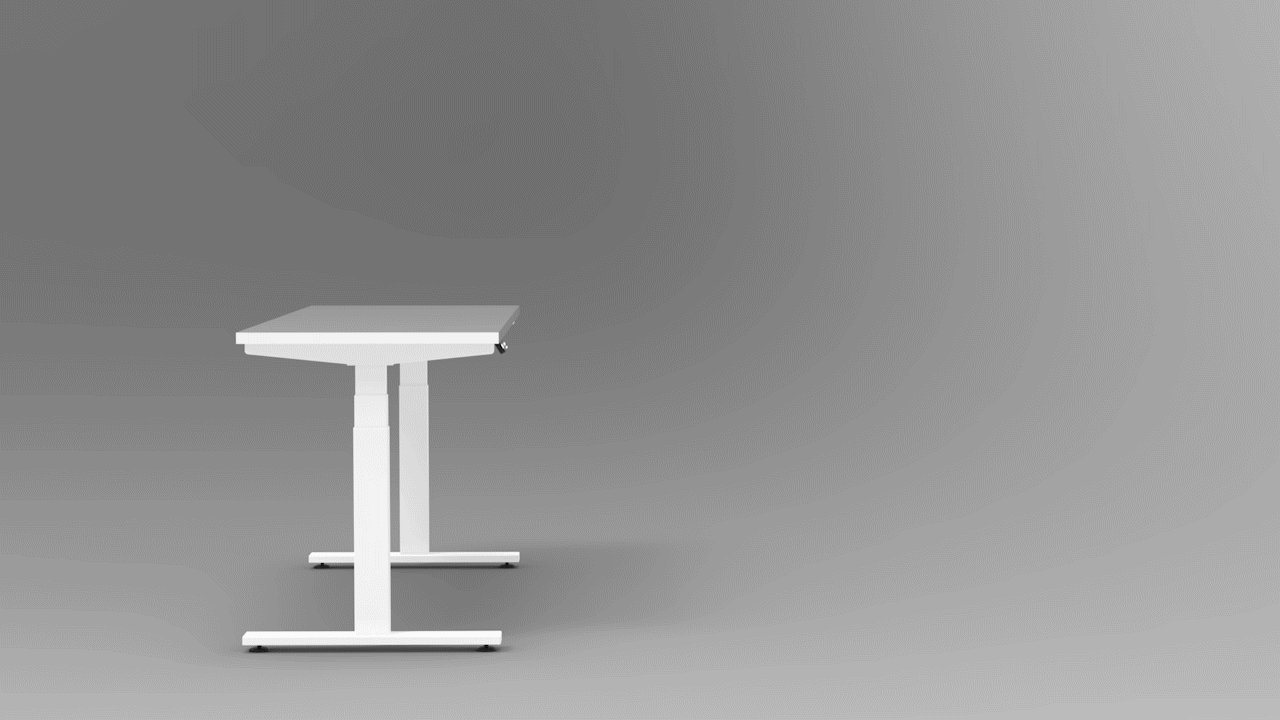 Improper seating postures for long hours can lead to muscle ailments. Our Acclimate Sit Stand desks help users achieve their ideal working height, improving their health and productivity.
Acclimate Sit Stand desks are fitted with an Anti-Collision safety feature, where the desk would automatically stops and retracts when it collides with another object.
With 12 different wood tops available, the customization possibilities of your office is wide
Acclimate Sit Stand desks are compatible with our Panel Systems, as well as in Executive Desking and Meeting Room configurations
Accessories like Flip Up Cable Trays, Power Modules and Monitor Arms are available for the Acclimate.
Our Melamine Chipboard Table Tops are made of Green Label certified materials and have reduced carbon footprint
Best Height Adjustable Standing Desk
in Singapore!
Best Standing Desks in Singapore for Modern Offices & Homes
Did you know that researchers from Harvard found sitting for hours at a time increases a person's chances for weight gain and obesity. Depending on your job, it can take you a lot of work and time on computers or laptops where sitting down can be helpful. At SilverSpace, we offer the best ergonomic standing desks furniture units in Singapore that help improve your lifestyle.
​
Benefits of having standing desks in Singapore
What is the purpose of standing desks or height adjustable tables? The majority of standing tables are motorized with buttons and dials that adjust the height of the desk for comfortable standing height during work. Do you know the maximum number of times you should sit down in front of your desk? Healthline said the research showed 1:1 or 2:1 sitting versus standing times were beneficial. This entails standing for 1 hour or ideally 30 minutes for each hour you sit.
​
Improve mood and productivity
There were studies that found standing at work is effective in reducing fatigue and increasing energy levels. It improves the mood and also increases productivity. Especially during the recent pandemic, working in our own homes may cause some people to have sedentary working lifestyles. We might not need to go around so much compared to when we are at offices or outside for work. To solve this problem, having an ergonomic standing desk is an ideal way to integrate movement in a workplace setting, therefore creating healthy desk habits.
​
Reduce back pain
Long sitting can increase the strain on the back, neck and shoulders. When people sit too long hours during the working day, it will greatly affect the lower back and other body areas negatively. In the long run, it may also lead to chronic pain. Having a standing desk or height adjustable table will help eliminate this problem.
​
Help burn calories
Burned calories are good for avoiding weight gain. Studies show that standing for an average of 10 hours can help burn around 180 calories.
​
Acclimate Sit-Stand Height-Adjustable Desk
Our standing desks are highly customisable with 12 different wooden tops available that suit your office and home needs. The ergonomic standing desk features two motors in both legs to enhance stability and enable quiet adjustments. At 50 decibels, this sound is softer than a noisy fridge. Moreover, our standing desk has an integrated anti-collision system that will automatically stop and retract when it is against obstructions or upon collision with another object.
​
Ergonomic Standing Desk Features
Our range of office furniture also provides great ergonomic chairs both affordable yet elegant. The desk has a simple design in addition to its convenient function. The product's strength and flexibility have also been enhanced by using these technologies. stand workstations are completely adjustable. Depending on your position, you can sit or stand. The standing desk is made from high quality material that ensures improved durability.